THE BAR
Situated in Kildare Town, Cunningham's is a traditional pub well-known for its live music, quality food and friendly atmosphere. It's the perfect place to stop in for a pint and a chat, especially if you've spent a long day shopping in Kildare Village. Visitors are greeted by welcoming staff, a large open fire, and a wide selection of whiskeys, beers, and wines.
Cunningham's is warm and inviting with a relaxed atmosphere perfect for a drink or a bite to eat. There are enough nooks and crannies to find a cosy spot to have a drink and a chat. If you prefer to enjoy your drink outside "The Pavilion" is just as warm and inviting as inside, regardless of the weather.
Want to get some sports in? No problem, you've come to the right place. We offer live sports on five screen throughout the bar so you can enjoy a bit of racing, football, rugby, golf or soccer with a fresh pint straight off the tap.
THE FOOD
The bar has a contemporary menu offering Thai and Irish dishes. Head Chef Damien Doyle and his experienced team continue to delight customers with their exceptional menu. There's no need to book for this casual dining experience, just call in anytime between 5.30 and 9.30 Monday to Saturday, or between 3.30 and 7.30 on a Sunday.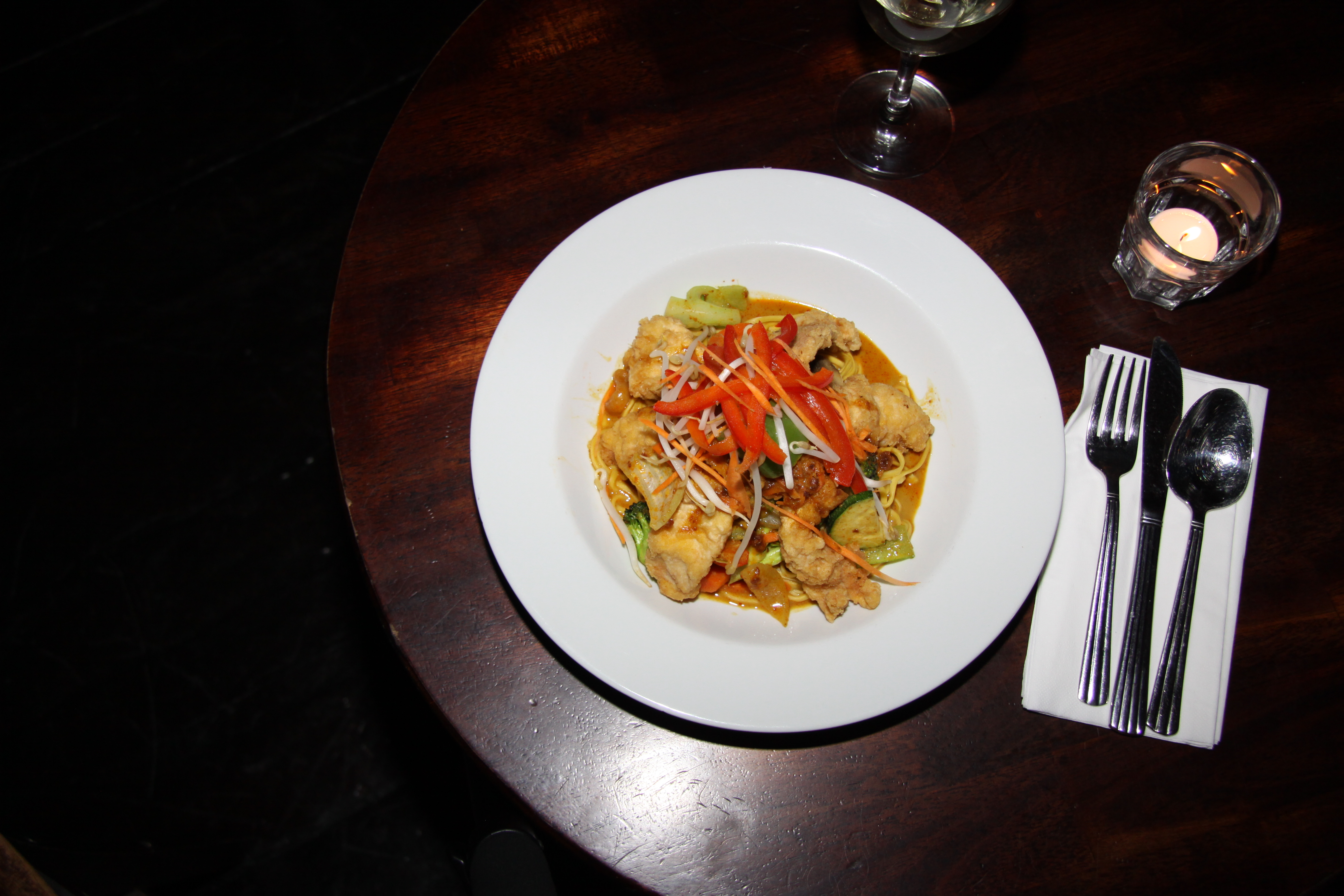 THE MUSIC
If you love a bit of live music call in for our weekly trad sessions any Monday, Wednesday or Friday. Come along and enjoy some of the best trad musicians playing in Kildare. If you're handy with an instrument bring it along and join in – you'll be in very good company.
Join us every Monday, Wednesday and Saturday for a mix of live music. A lively crowd of trad musicians gather in the bar to entertain on Mondays and Wednesdays. Every Saturday we change things up with some exceptional piano playing from our resident maestro.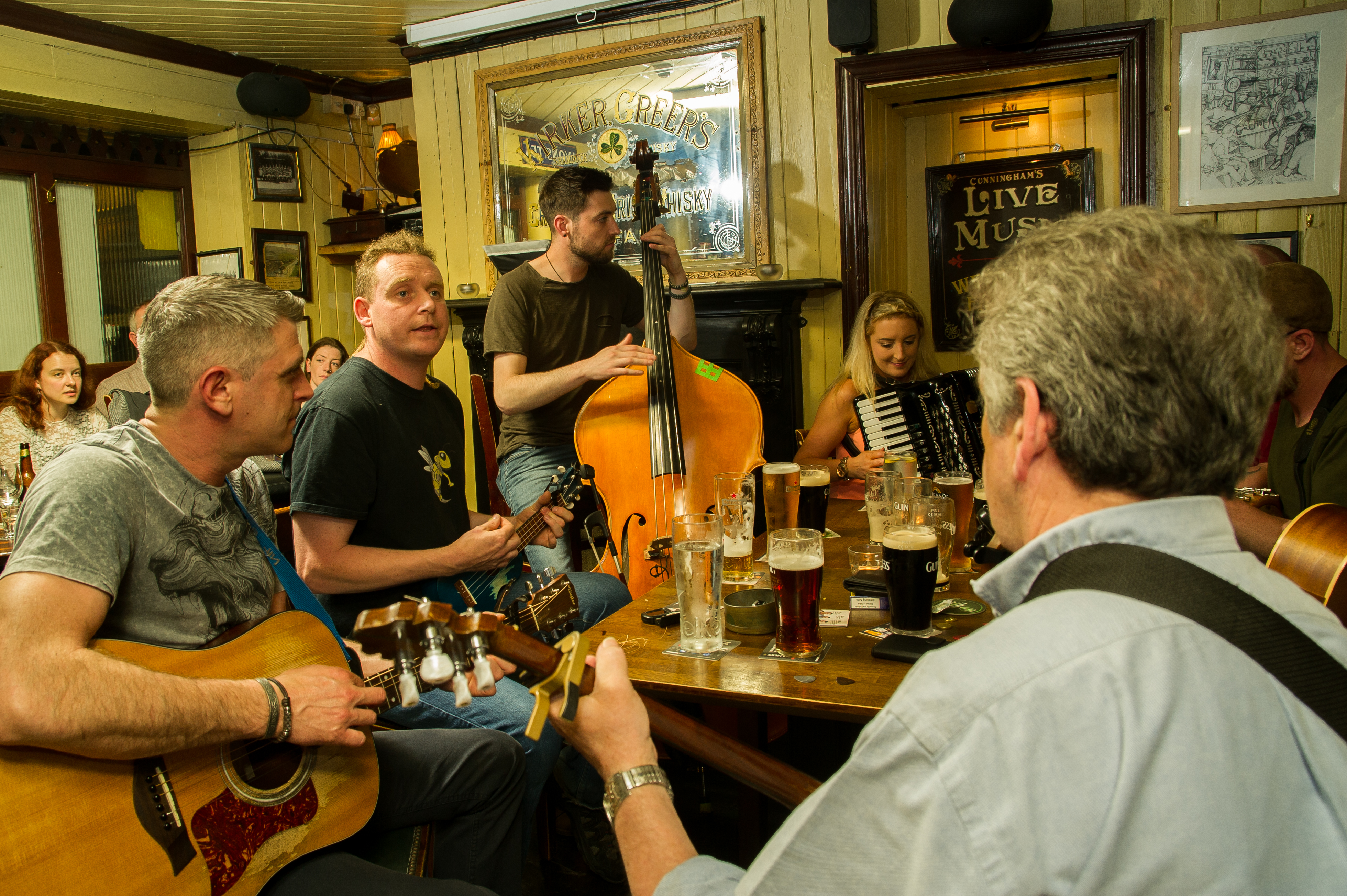 PARTIES AND CONFERENCES
Cunningham's has a large upstairs venue perfect for birthdays, conferences, or dinner parties. Just get in contact, and one of our staff will be happy to accommodate you.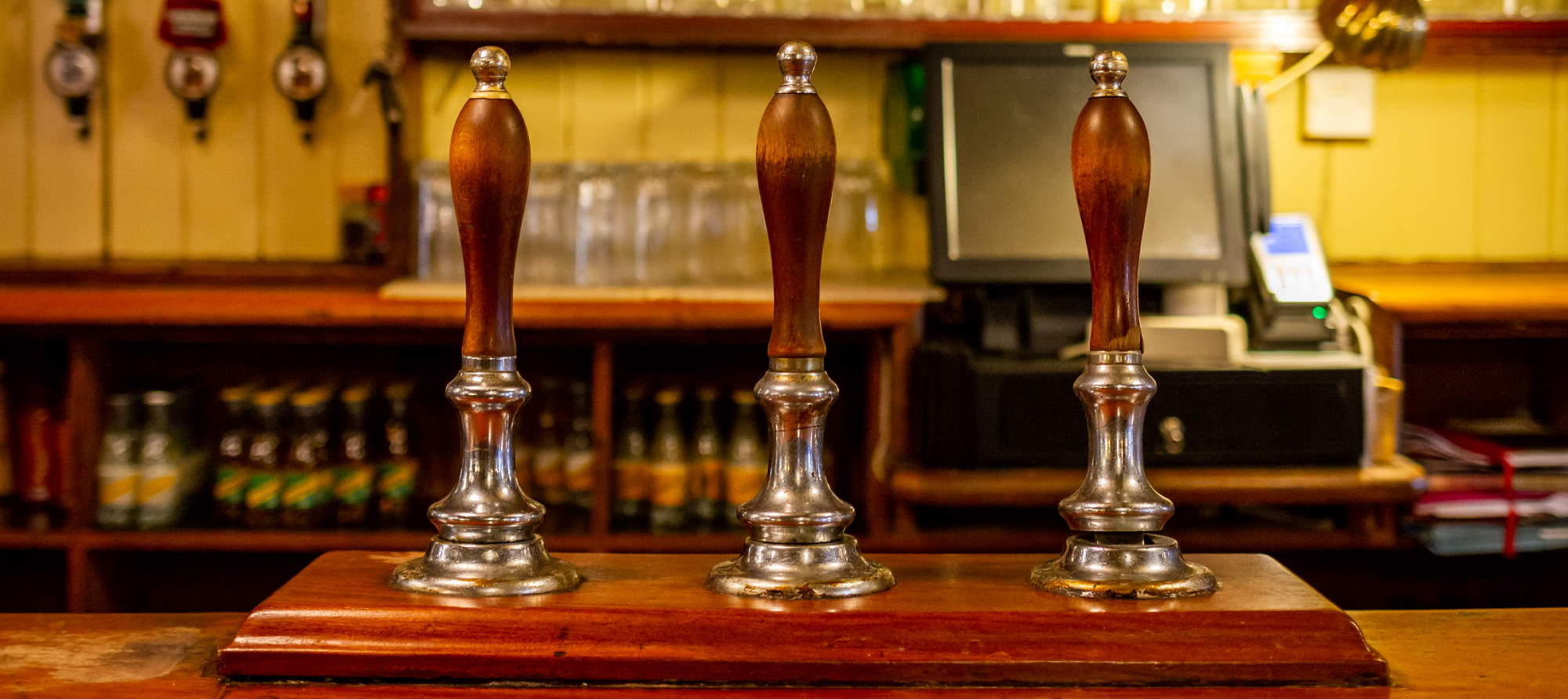 ANNUAL BLACK TIE CHARITY EVENT
Magicians, musicians, casino nights and music on three floors. For the past 21 years Cunninghams has run an annual Black Tie charity event on the third Thursday of November. It's the perfect opportunity to get suited and booted and have a ball for a fantastic cause. All proceeds go to a different charity each year. This year's theme will be announced on Facebook closer to the time, follow us now.